THE NY SATELLITE PRINT FAIR 2022

October 27 - 30, 2022
528 West 39th Street 3rd Floor
After a two-year absence the Fair returns to A beautiful new venue in the heart of Hudson Yards and close to the Javits Center.
This year the Fair will have twenty dealers showing fine works on paper from all periods. Exhibitors will include publishers of contemporary prints, and dealers in Old Master and Modern Prints, drawings, and Japanese Prints.
Admission is free. Hours will allow for visits before the opening of the IFPDA Fair at the Javits.
There will also be an Online element for the show, at NYSatellitePrintFair.com with additional participating dealers.
The NY Satellite Print Fair 2022 and its online edition at NYSatellitePrint Fair.com are produced by OnPaper.Art, which also hosts the website www.OnPaper.Art, a site for the sale of fine works on paper by subscribing dealers.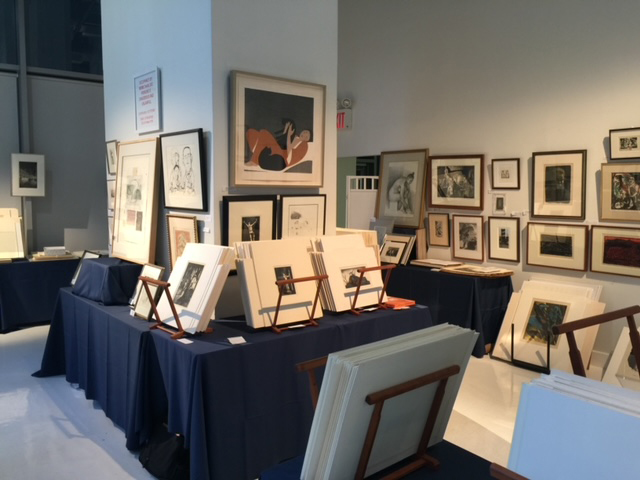 Above, our booth at the 2019 Fair - Below, our new venue.